About us
People Labs Srl - persolog Italy
People Labs is a training and consulting company, the exclusive distributor of persolog® in Italy, focused on Organizational Development through People.
We believe in an inclusive approach that connects the parts to the whole, integrating self-awareness with a systemic view of the organization.
The persolog tools constitute the most significant part of our toolkit and prove to be extremely valuable in HR processes such as selection, assessment, and development, as well as in enhancing soft skills in training and coaching.
Numerous well-known companies are collaborating with us.


How to become a persolog® trainer in Italy
Over 13,000 trainers are already working with our tools. Become one of them.
Why it pays to become a persolog Trainer. These are your top 5 advantages
Expand your
network
Even if the certification does not take place in presence, exchange is very important to us. We use tools to enable you to exchange with other course participants.
Work with
print and digital profiles
With us you are flexible and can adapt to the wishes of your customers. As a certified trainer, you receive exclusive training materials, almost all of which are available in both print and digital formats.
Get
Access to promotional
material. A whole team is behind you and supports you. We will provide you with advertising materials to promote your seminars in the best possible way.
Receive from us your
training concept
You will receive a fully developed training concept from us and can start directly with your seminars.
Become part of the unique
persolog community
As a certified persolog trainer you are part of the trainer community of over 13,000 people. We are a group that regularly exchanges, supports and motivates each other. We appreciate the familiar and open atmosphere within our community.
You can get certified with us for the following topics
Here are our seminar highlights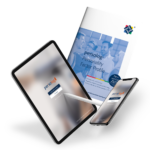 Becoming aware of one's behavior style and valuing every relationship beyond differences, roles, and conflict.
Being conscious of the behavioral style exhibited in the work context.
Reading the behavior of others to appreciate differences and overcome any sensitivities.
Fostering teamwork spirit within work teams and across the company.
Communicating expectations related to the organizational role and developing alignment paths to effectively fulfill positions.
Managing conflict and promoting generative communication.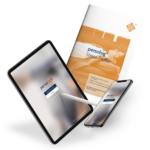 Managing stress as a winning factor within today's work and organizational contexts: understanding and defining strategies of action and reaction.
Understanding the primary stressors in the work environment.
Strengthening and expanding personal resources to handle stressful situations effectively.
Acquiring coping strategies related to problem-solving as well as emotion management.
Recognizing one's individual way of reacting to stress.
Abandoning dysfunctional strategies and experimenting with effective ways of managing stress.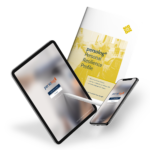 Personal Resilience Model
Expressing and evolving one's potential in complex and changing contexts.
Developing antifragility that enables you to face uncertainty and complexity.
Increasing personal empowerment to learn even in the most challenging situations.
Managing impulses and emotions to develop emotional intelligence.
Finding new solutions and resources to innovate the existing.
Enhancing empathy to create and maintain strong relationships.
Stay up to date.
People Labs Srl - persolog Italy
Should you have any queries or require information regarding People Labs Srl, please don't hesitate to contact us through the provided form. Our dedicated team will ensure a prompt and thorough response to address your needs.