persolog® Stressmanagement
The competence for more sovereignty and mindfulness
People who are stress-competent are more relaxed and cope better with turbulent times. But what characterizes stress-competent people?
People with stress competence know what stresses them and how they react under pressure. This enables them to use targeted strategies to cope better with stress.
They know they can't control everything, can delegate, and allow themselves to rest sometimes. They can reflect on the demands they make on themselves.
They have strong and healthy relationships
They can build relationships, communicate clearly, have the ability to resolve conflicts in their personal and professional lives, and receive support from those around them.
They know their scope and use it
They scrutinize organizational structures and work processes, use their leeway and consciously open up new scope. They can influence situations according to their own ideas.
They maintain a balance between can and must
They are good at managing the demands of the workplace. When faced with unrealistic expectations, they get clarity on what amount of work is actually manageable. They act proactively.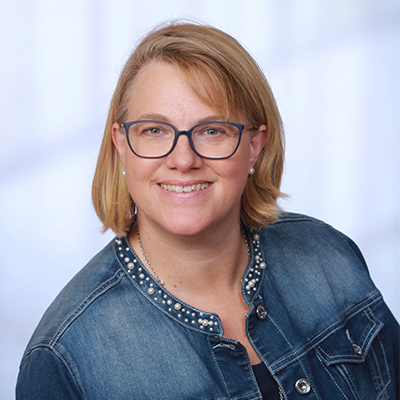 Bettina Schell, Coach perso-train.de
"For me, the digital stress certification was exactly the right trainer training in these crazy Corona times. I was able to time the learning units the way it worked for me. The trainer guides and presentations help to prepare a high quality seminar on the topic of own stress behavior, stress management within a very short time. After filling out my own stress profile, the most important thing was to "recognize myself" in my own behavior, in order to then be shown suitable short- and long-term stress management strategies. A "must have" in this fast-moving time of change, for all who want to deal with deep-seated beliefs and want more serenity in your life."
Train stress competence
The persolog® Stress Model
At persolog, we have been dedicated to the topic of stress competence since the early 2000s. In a holistic approach, we look at what stresses people, how they react to it and how they can deal with it better in the future. Often it is deep-seated thought patterns and habits that block us in such processes or steer us in stress. It is necessary to break through these and to build up new thinking patterns and habits.
This is exactly what the persolog® Stress Model is about. We not only look at different professional and private stress factors, but also at 11 stress patterns (ways in which people react in stress). Through this holistic view of the persolog® Stress Model, we can help people to train and develop their stress competence in a targeted way.
With the help of the persolog ® Stress Model, you can support people in first reflecting on their stress factors and their stress behavior. In this way, you can enable people to cope better with stress, become more relaxed and activate their resources.
The persolog® Stress Model
How we support you on your way
Stress competence for your personal development
Stress is part of life, professionally and privately: It drives you, challenges you, leads you to peak performance – at least if you are able to handle it well. It is like a huge wave: Either you let it roll over you or you learn to surf it. In our book "4 Ways to More Stress Competence" you will learn how to specifically develop the right strategies for a confident and mindful life.
Because stress is a multidimensional event, one-dimensional recipes are ineffective. With the four strategic approaches you can get a grip on your stress: develop your personality, strengthen your relationships, clarify your requirements and use your leeway.
Stress competence for your training & coaching
The certification of the persolog Stress Management Model is the perfect addition to your trainer or coaching portfolio. When you support people in training their stress competence, you help them to develop more sovereignty and mindfulness and thus to better deal with challenges of everyday life and to use stress positively for themselves. You can support the development of stress-competent organizations and accompany people on their life's journey.
We provide you with a complete training concept in our trainer's guide to the persolog Stress Competence Model, which you can conduct with the persolog Stress Profile. Furthermore, a workbook, games, subjects and a strategy planner are available to you for deepening your knowledge. If you want to use the stress management model in your training, visit our stress management certification – live or digital.
Stress competence for your company
It is important for companies and managers to address the question of how they can help their employees develop more stress competence. After all, mental stress is more likely to increase than decrease in the coming years. Too many demands, too many tasks in the job that are not manageable? That is the reality in many companies. On the one hand, the solution lies in improving this situation on the part of the company. After all, protecting mental health is one of the duties of employers.
On the other hand, however, it is also a matter of strengthening people so that they are not blown over by the storm of the many tasks. That they set sails to be able to determine the direction even in turbulent times. This is exactly where persolog supports companies with the persolog Stress Model. We would be happy to come to an in-house training or find an individual solution together with you. Feel free to call us.