For your further education
persolog Seminars and Certifications
We offer a diverse range of programs that enhance personal and professional development, from leadership and communication to team building and conflict resolution.
Our certifications provide individuals with a globally recognized validation of their expertise in areas such as personality assessment and human behavior. These certifications are highly regarded by professionals and organizations seeking to leverage the power of persolog's tools and methodologies for personal and professional development.
Our seminars offer a comprehensive and hands-on learning experience for individuals looking to become skilled facilitators of persolog's models. Participants gain the knowledge, tools, and confidence needed to effectively deliver persolog's content, empowering them to inspire and develop others in the areas of personality assessment, communication, and interpersonal skills.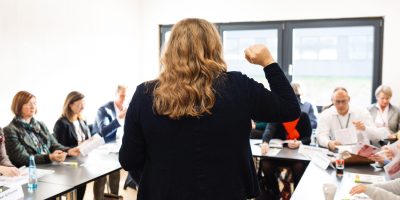 For your personal Developement
We provide a plethora of personalized learning opportunities for individuals seeking to enhance their personal and professional growth. We want to empower individuals to unlock their full potential and navigate their unique development journeys effectively.